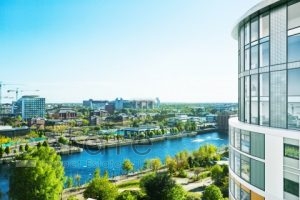 13 March 2018, Manama, Kingdom of Bahrain: Impact Estate w.l.l. is set to showcase new international investment projects at the first Bahrain Property Brokerage Expo held 14-15 March at the Bahrain Convention Centre located at the Crown Plaza Hotel.  The expo is organized for the first time in the Kingdom of Bahrain under the patronage of His Excellency Eng. Esam bin Abdullah Khalaf, Minister of Works, Municipal Affairs and Urban Planning.
During the two-days property show Impact Estate team will present new affordable investment opportunities.   The showcased projects include the fully managed student accommodation located the United Kingdom, the Liverpool-based residential towers with a guaranteed annual income and other  lucrative  hassle-free investment offers.
Ms. Patricia Powell, Head of international Properties Department, says: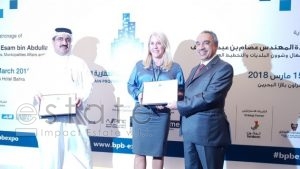 "We are excited to be part of this new Property Expo.  The property market of Bahrain will definitely benefit from the event, which will help to bring together the investors and property professionals.  At Impact Estate we keep extending our portfolio to be able to offer our clients new exciting investment opportunities."
Additionally, during the Property Expo Impact Estate will present other company's services including property and facility management, maintenance, relocation and brokerage.