Directors and Executives
---
 Zaher Z. Hammouda
Chairman & Managing Director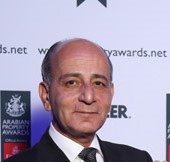 Zaher has over 30 years of Management Experience, the majority of which has been in the banking field. He was Senior Vice President and Regional Director for Citibank's Cash Management Business in the Middle East Africa Region from 1983 to 1988; and for Asia Pacific from 1988 to 1993. In 1994 Zaher along with a team of senior officers were assigned to negotiate a potential joint venture with a German Bank.
In 1995 he was appointed Senior Vice President and Regional Director for Central, Eastern and Western Europe; working for one of the divisions of Citibank's Credit Card Business. Zaher was specifically selected in 1997 for a special assignment in New York working for the Chairman of the bank. In 1998 he was appointed as the Middle East & South Asia Division's Marketing Head for the Corporate Bank; and Quality Director.
Zaher took early retirement in 1999, and started his unique consulting business under the name "Impact". He is the Chairman of CSC International Ltd., a Management Consulting Company in Jersey (the Channel Islands) with operations across Asia Pacific.  Zaher speaks English, Arabic.
Alwaleed Kamal
Partner and Senior Consultant

Alwaleed held numerous senior managerial positions in the areas of Treasury, Investment Banking and Cash Management. Prior to joining Impact in 2003, Alwaleed was the Assistant General Manager of "BMB Investment Bank". In addition to be being a member of the senior management team, he was responsible for the bank's Investor Sales and Marketing business. Prior to joining BMB Investment Bank, he was the Vice President and Head of the Regional Treasury Marketing Unit at Citibank's Middle-East regional offices in Bahrain.
Between 1985 and 1992 Alwaleed held various positions within Citibank's Cash Management Business in the Gulf Region. Alwaleed is a computer science graduate from the Computer Institute of Canada, has completed the Executive Development Program at the Darden Graduate School of Business Administration – University of Virginia, and holds an MBA from UK. Alwaleed is a member of the board of directors of BMB Investment Bank –Bahrain.
Shahid Afzal
Partner and Senior Consultant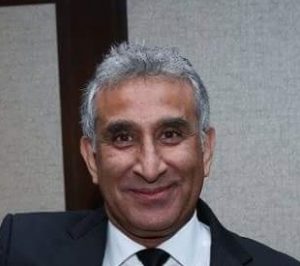 Shahid is a Computer Science graduate from the London University and has over 25 year experience in a variety of positions within Citigroup. Prior to joining Impact he held the position of Assistant General Manager at SAMBA Financial Group (formally known as Saudi American Bank) and was a member of the Senior Management Team.
He was responsible for the bank's Strategic Planning, Product Cross Marketing, Innovation, Business Continuity and Communication. Between 1998 and 2000, Shahid lead the Quality Journey at SAMBA and the "Y2K" conversion and governance.
In his early years at SAMBA, he managed the deployment of key IT activities such as the Carnegie-Mellon Software Engineering Institute Capability Maturity Model, and was credited with the development of "Software Quality Assurance", "Information Security", "Helpdesk Operation" and "Contingency planning". Prior to joining SAMBA Shahid was the Vice President and Director of Technology Banking Solution Implementations at Citibank Europe, Middle East and Africa Region.
Oksana Konyshevska
General Manager and Managing Partner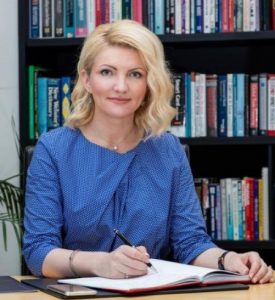 With over 20 years of business experience specializing in the property market and the retail industry, Oksana has built up an outstanding knowledge of the Bahrain property market and has developed excellent working relationships with clients, developers and owners.
She has successfully managed the sale of a number of large-scale commercial and residential projects, and is also keenly sought by clients to provide consultancy advice regarding real estate matters.
Prior to joining Impact Estate, Oksana worked in a number of disciplines including research consultant for one of the leading market research companies in Bahrain, managed a Travel Agency and also worked as a sales consultant for a large retail chain. In her home country Oksana ran a highly successful import business.
She is an economic graduate from the University of Economics in Ukraine, and has attended various courses on sales, marketing, creativity and innovation.
Oksana speaks English, Russian, Ukrainian.
Yana Lakizina
Marketing Director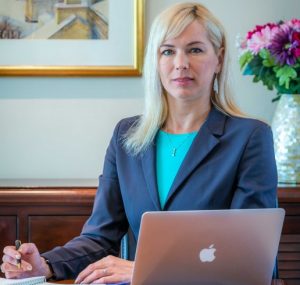 Yana has over 20 years experience in sales and marketing including promotion and public relations. Born in St. Petersburg Russia, she was a managing partner of PRIME Ltd, one of the leading marketing, PR and publishing agency based in Russia.
During her time with PRIME she was in charge of developing and managing various accounts, negotiating with business partners and attracting advertisers.
Prior to this she worked at the five star hotel – Grand Hotel Europe in St. Petersburg for over 7 years as Communications & Promotions Manager and was in charge of planning and executing advertising campaigns, organizing promotions and public relations events.
Yana has a Major in Economics and has attended various marketing and advertising training courses. She speaks English, Russian, French.
Ciaran Lynch  
Head of Property Management
Ciaran joins us from Dublin, Ireland as Head of Property Management Department. He has a BSC in Estate Management from Heriot Watt University in Edinburgh, Scotland.
Ciaran has over 10+ years experience working in both the commercial and residential property management sectors in Ireland. He has worked for a number of leading property agents in Ireland such as Savills and Lisney dealing mainly within the commercial office sector managing a diverse portfolio of 40 own door and multi tenanted office buildings. More recently Ciaran was working for one of Ireland leading property developers, Harcourt Developments, where he managed 6 regional shopping centres for the company with an annual rent roll in excess of the BHD 5,000,000.
Ciaran is a qualified Chartered Surveyor specializing in Property & Facilities Management and is a member of both the Royal Institute of Chartered Surveyors and the Society of Chartered Surveyors Ireland.
Patricia Powell 
 Head of International Properties & Special Projects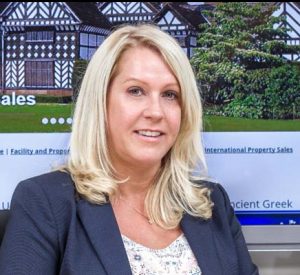 Since moving from the UK to Bahrain in 2002, Patricia has worked in senior management roles in the retail industry with leading Middle East companies Al Futtaim, Jawad Business Group and MH Alshaya. During this time Patricia has had the opportunity to also travel and spend time in Dubai, Kuwait, Qatar and Lebanon. Worked in conjunction with Projects team, Contractors and mall Management for the planning and opening of 41 new stores in Bahrain over 4 years.   As an enthusiastic and dedicated professional Patricia has enjoyed the exposure and the strong business relationships which she has continued to develop over the years.
Through Impact Estate, Patricia is the appointed partner with some of the UK's major property consultants, Knight Frank, Knight Knox and Experience Invest who provide affordable, top quality investment properties from purpose built student accommodation or luxury waterside apartments to the most unique London apartments for our  GCC residents and expats.
Patricia plans to extend the department and portfolio of properties to ensure the best available opportunities are available for our clients at all times.
Raphaelle Olliver 
 Head of Brokerage Department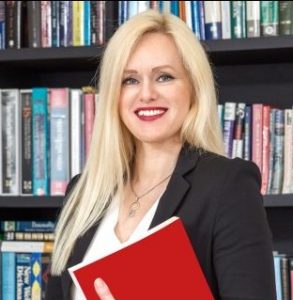 Raphaelle is an Irish Sales and Leasing Manager with more than 20 years of experience in Middle East and United Kingdom.
At Impact Estate Raphaelle manages a multinational team of property consultants. A good negotiator with strong sales, administrative and management skills Raphaelle has an excellent knowledge of Bahrain's real estate market.
Prior to Impact Estate she was working in a real estate sector in KSA.  Currently completing a Bachelor Degree in Business Systems Administration at the Arab Open University.
Jalal Radhi 
Head of Maintenance Department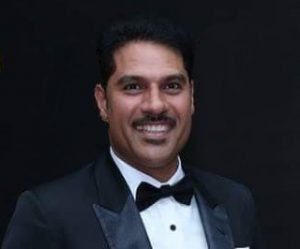 Jalal has been working at Impact Estate since 2009.
He is a dedicated professional with good interpersonal and customer relations skills as well as a vast knowledge of property market in Bahrain.  Jalal is successfully leading the team of the maintenance department of Impact Estate and overseeing general building functionality in areas such as carpentry, electrical, plumbing, painting, and landscaping.
Jalal speaks English and Arabic.